Train and city training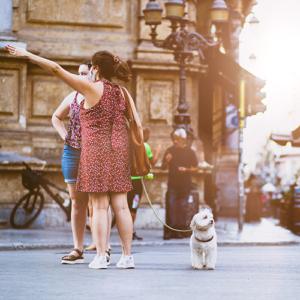 Event for advanced dog-human teams.
We take the train from Bexbach to Homburg. This will take about 10 – 15 minutes. Once we arrive in Homburg, we will go into town, have a bite to eat and a drink, while practicing with the dog the right behaviour in the hustle and bustle of the city. Afterwards we will take the train back to Bexbach.
The event is limited to 6 people and is only for socially acceptable dogs. Non-members of the Lucky Dog Center are welcome to participate as well. The tour usually lasts four hours and costs 39€ (incl. 19% VAT)/dog-human team incl. train ride. (Food and additional accompanying person are not included in the price).